Quality since 1975 — it is experience that counts
With decades of experience (since 1975), state-of-the-art manufacturing technologies and skilled employees Eckel Federn is among the most renowned spring manufacturers in Germany.
Our principle:
Ongoing development, high quality awareness and constant innovation.
Additional benefits for you:
The proficiency of a major player with the flexibility and speed of a smaller company!
It stays in the family
Eckel Federn: Independent, solid as a rock, conscious of quality.
Committed only to you as our customer and to our employees.
This is the way we live here in the Sauerland, and so does the Prentler family.
Manuel Prentler now represents the third generation running the firm, supported as always by his parents, Rita and Edwin Prentler.
Always one step ahead in technology

Cutting-edge technology is self-evident. But it was always our ambition to be one step ahead. This applies today and will apply tomorrow
.
As a result:
Our global customers from all kinds of sectors appreciate our products, flexibility, reliability, individual services and, above all, our commitment
.
Give it a try!
We create your all-round carefree package.

Company history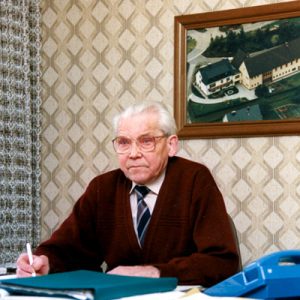 1975 - 1995
Rudolf Eckel founded his spring company in the old school at Oberelspe. After his death in 1995 at the age of 75, his daughters Edith and Rita continued the family business. They had already been working for years alongside their father. At this point already the steady growth of the spring company had made many structural changes necessary. The production technology with its CNC manufacturing was up to date. From this solid basis both daughters expanded the spring company continually and successfully.
1998
First certification on 18 June 1998.
1996 – 2007
Our company's robust growth is sustainability-oriented and maintains a steady and targeted course. This applies both to its technology and the capacity and intensity of production. Eckel Federn is not just up-to-date - it's often one step ahead. The company can successfully hold its own in a scenario of constantly growing customer demand.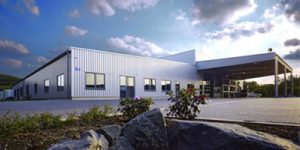 2007/2008
A new building had been planned for a long time and in 2007 the plans become specific: the goal was a modern production site with state-of-the-art equipment. In 2008 already the new building was ready for the team to move in. Here the vision of a future-oriented production became reality. An ideal infrastructure enabled smooth production processes, and the best working conditions for employees. A modern energy strategy allowed for eco friendliness. Overall all the best possible conditions to ensure faultless production and full customer satisfaction.
2009
The world economic crisis also affected the spring industry. But management and employees stuck together: strategic vision and level heads were the order of the day and shored up a market position achieved over decades Enforced redundancies were avoided.
2010
The depression was over. Eckel Federn embarked on new and innovative paths that were novel in this industry. The expanded portfolio now included new contract manufacturings and services: 3D measuring, ultrasonic cleaning, residual dirt analysis and laser marking. This strengthened Eckel's marketing position and made the company increasingly attractive for buyers from new industries.
2011 – 2012
Preparation and granting of the ISO/TS 16949:2009 certificate. Due to numerous employee training programmes and in-house restructurings the company achieved an outstanding result in the examination and assessment.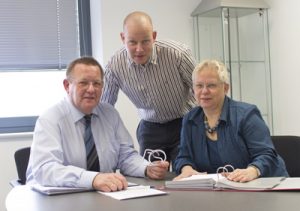 2013
As of 01.01.2013, Rita Prentler, née Eckel, and her son Manuel Prentler became the sole shareholders of the company, making Eckel Federn 100 per cent family owned. The biggest company share was acquired by Manuel Prentler in late March 2013. Thus, ECKEL FEDERN did not only ensure continuity, but also the future of the company at an early stage.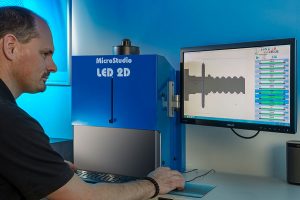 2014
Launch of an optical 2D camera system
With the launch of the optical 2D camera measuring system the quality assurance level reached new heights.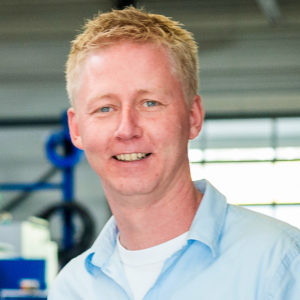 2015
Torben Prentler takes over quality assurance.
With Torben Prentler another family member joined our family business in 2015. Torben Prentler, toolmaker (specialised in pressing technique and forming), became head of quality assurance. He successfully completed his advanced training as "Internal Auditor" ISO 9001:2008 and ISO TS 16949. In addition, he completed further training in the sector of Automotive Tools (FMEA, MSA, APQP, PPAP, SPC). With Torben Prentler we are in the best position to meet the ever increasing requirements of quality assurance. He embodies our goal: To get better and better each and every day.
2015
Expansion of machine park
Due to the expansion of our machine park we are now able to also process wire gauges of up to
9 mm.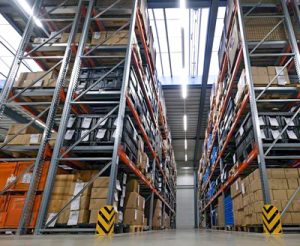 2016
More space for logistics department
The steady growth of production stretched the building to its limits and called for greater spacial capacity. As from late 2016, the newly expanded 1000 square metre annex now housed our logistics department.